The schedule bus trip to Casino Rama for Saturday 9th February has been cancel and will be rescheduled.
Once again, a special thanks to all our members ,family and , friends who have attended our Annual Christmas dinner .And here wishing all our members,Family and friends a Merry Christmas and Happy new year to all.
The gallery has been updated with pictures from the Agawa Canyon Trip. Click here to view them.
We are happy to announce that the 34th annual Fui Toong On Christmas Dinner will take place on December 15th, 2012 at the Century Palace Chinese Restaurant in Markham, Ontario.
More information about the menu and prizes will be announced soon, but for now please save the date.
The following are the pick up times for the tour:
Mississauga:  5:45 – 6:00 am@ 888 Dundas Street
Downtown:  6:15 – 6:40 am @ 222 Spadina Avenue
Scarborough:  6:45 – 7:00 am @ 4190 Finch Avenue (drop off is at 4440 Finch Avenue)
Markham 7:15 – 7:30 am @ First Markham Place (in front of Cineplex)
The busses will be leaving each location promptly, so please arrive and board before the departure time. If you still need to book your ticket please do it quickly and reserve the additional trips if necessary. Please also note that food costs are not included and the hotels do not serve breakfast, so please plan accordingly.
The Fui Toong On Society will be having a 3 day, 2 night bus trip to see the fall colours along the Agawa Canyon in Algonquin Park from September 29th to October 1st, 2012.
The Itinerary is as follows:
Day 1:  Toronto – Parry Sound – Sudbury – Sault Ste. Marie. Departing Toronto in the Morning, arriving at Parry sound for the 30,000 Island Cruise and arriving at Sudbury in the afternoon at the Snowflake Perched Atop of a Granite Rock Crater, near Lake Ramsey, where the Science North Museum is located. The admission for both the cruise and the museum is $52 (optional admission). After this we will then travel along the shore of Lake Huron enroute to Sault Ste Marie, staying overnighting at the Hotel.
Day 2:  Sault Ste Marie – Agawa Canyon – Sault Ste Marie – Sudbury. We will board the scenic train in the morning at Sault Ste Marie and travel as far as 144 miles North to the Agawa Canyon. This optional round trip is $105 (tax included) and must be pre paid with your tour fee. Afterwards we arrive back at the train station in Sault Ste Marie, then travel back to Sudbury to stay overnight at a hotel.
Day 3:  Sudbury – Algonquin Provincial Park – Toronto. Autumn is the best time to see the Algonquin park to view the many changes in colours of the leaves. We will be driving through the tranquil lakes and beautiful shoreline to view the beautiful scenery. Finally, we will arrive in Toronto in late evening to conclude our enchanting adventure.
| | | | |
| --- | --- | --- | --- |
| | Double | Triple | Quad |
| Non Members | $240 | $203 | $179 |
| Members | $231 | $195 | $172 |
Other additional costs include a $9/day tip for the driver and  tour guide, the cost of food and the optional entrance fees you choose to take part in.
We will be staying at The Holiday Inn  and the Howard Johnson
If Interested please call;
| | |
| --- | --- |
| Austin /Lyn Chang | 905-828-4338 |
| Susie Ho | 416-757-5521 |
| Phillip Yee-Ching | 905-821-0920 |
| Marilyn Lee Loy | 905-479-8020 |
| Dr Karen Chang | 905-470-1017 |
| Cindy Leung | 416-497-7029 |
The Mid-Autumn festival this year will be celebrated on September 23rd, 2012. There will be a lunch at 12pm at the Fui Toon On building downtown and all members are invited to stop by, eat some moon cake, have some food and celebrate with us.
This is just a reminder that the annual Fui Toong On Picnic will be held this Sunday, July 15, 2012.
Lunch will be served at 12pm, followed by games and raffles in the afternoon. There are many prizes to be won as well as games for children of all ages.
The picnic will be held at Milliken Park (at Steeles and McCowan in Scarborough) and we hope to see everyone there!
This is just a quick announcement to let all our members, families and friends know that the picnic this year will be held on Sunday, July 15, 2012 @ Millken Park (Steeles and McCowan in Scarborough).
Please save the date and check back soon because we will be posting more information about this annual event shortly.
We hope to see you there!
The preliminary program for the 4th Toronto Hakka Conference is now available. Please click on the image to view it.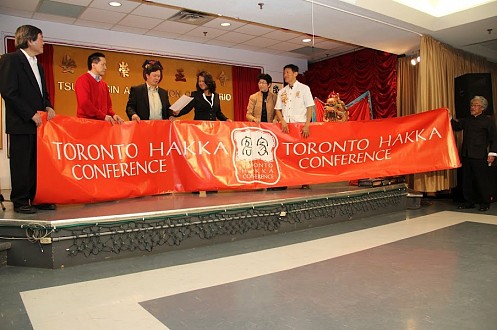 You can also click here to download a copy or visit the Toronto Hakka Conference website for more details.